The Cornerfield Wine Co. Winery is owned and operated by the Durand family, and was built on their well-established family farm near Bayfield, Ontario in 2015.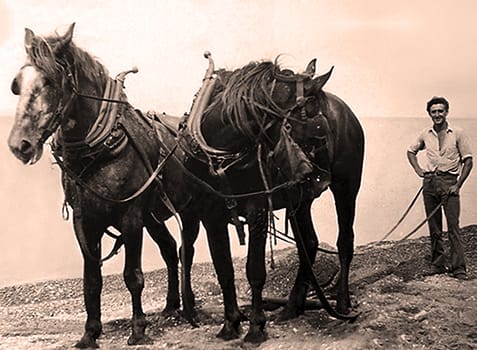 Rooted In Tradition
Cornerfield Wine Co. is all about family and tradition. Our winery sits on the corner of a farm that's been part of the Bayfield area for over 175 years, and part of the Durand Family for nearly 40 years. With fertile, well-worked soil and a unique environment in which to grow, our winery focuses on traditional winemaking with a family-first approach. 
We established our vineyards in 2015, and now in 2019 we're ready to open to the public so wine lovers can experience the fruits of our labours. We are a winery complete with in-house winemaking expertise, an excellent terroir and 5 acres of vineyard.
"Being able to do what I love on the same piece of land that I grew up on and then share that with my family is my idea of perfection."
Family-Owned & Operated
Given our location, values and methods, it's clear that family is very important to us. From planting to maintaining to harvesting, the Durand family is at the heart of it all. We pride ourselves on our dedication and expertise to make each bottle of Cornerfield Wine uniquely personal. 
Along with our approach to exceptional wine, the winery itself speaks to the familiar in all of us. With a beautiful setting, it's a destination for people who live or are traveling within Bayfield to enjoy. Tour the vineyards, meet our family and enjoy some wine grown in the unique terroir of Huron County.